What is Tax Relief?
Falling behind on tax payments to the IRS is something that millions of Americans have dealt with at one time or another. Owing money to the IRS can be very intimidating, but don't worry and definitely don't lose hope – there is tax relief available. A reputable tax relief company can help you reach a tax relief agreement with the IRS.Using proven strategies, our knowledgeable experts can assist you through tax audits, help reduce your tax debt, and stop wage garnishments and bank levies from happening. In some cases, you may be able to settle tax debts for much less than was originally owed.The tax relief experts at Optima Tax Relief are available to be your dedicated resource to save you the most money while resolving your IRS debt in the shortest amount of time possible.
Our Process

Consultation
100% Free
(Today)

Phase 1: Investigation
Initiate client protection
Establish communication with IRS
Review case summary options
(2-4 weeks)

Phase 2: Resolution
Establish IRS compliance
Achieve best resolution
(3-9 months)

Freedom
Case Closed
(Completed)
Lots of People Get Tax Relief
The tax code is REALLY complicated. So many Americans end up in a situation where we owe more to the IRS than we can afford to pay. Lots of people end up with big debts to the IRS. Now we're in a really tough situation – because the IRS is the world's most powerful collection agency. They can do some scary things like seize your home or bank accounts, garnish your wages, and a bunch of other things that no other collection agency can do. Your options often look something like this: pay the amount in full, or, pay it back over time with interest and penalties.
Tax Relief May Be The Best Option
Do you feel scared? Overwhelmed? That's where we come in. We do this every single day, sending in our licensed professionals and problem solvers to make sure our clients are protected. We've got a two-phase tax relief program that beats anything else in the industry, where we (phase 1) put out any temporary fires, and (phase 2) prepare you for the best possible outcome. And guess what? We LOVE doing this. We're real human beings, who enjoy helping other human beings when they need us the most. So if you're scared, and don't know what to do, check in with us.
Who We Are
Comprised of Tax Professionals with over 25 years of experience, Optima Tax Relief is a full service Tax Resolution firm that can handle almost any IRS or State Tax Issue. Our team is on hand to provide answers for clients impacted by garnishments, bank levies, liens and other challenges.
What We Do
Optima Tax Relief specializes in resolving and reducing IRS or State Tax Debt. Our unique "Two Phase" approach is truly revolutionary in the Tax Resolution industry. You will have detailed understanding of your options BEFORE you pay any fees towards resolution services.

Trust Us
Optima Tax Relief is committed to providing a safe and secure site that you can trust. We take your privacy seriously and will not share your information.

Over $1 Billion in Tax Debt Resolved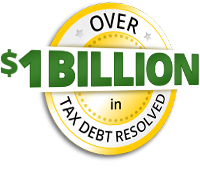 As Seen on:

Latest COVID-19/Coronavirus Tax Relief News
With three Economic Impact Payments issued out, the IRS is now required to mail out
Individuals who have yet to file their tax return and have received the previous round
Although jobless benefits are considered taxable income, the recently enacted $1.9 trillion American Rescue Plan
Latest From The Tax Relief Blog
Since 2009, apps such as Venmo have been evolving into common payment methods for businesses
Optima in-house Revenue Officer expert and Enrolled Agent Rosie Steele returns to The Tax Show
SANTA ANA, CALIF. (PRWEB) SEPTEMBER 30, 2021 Optima Tax Relief has been named an honoree of The
Staff Testimonials
"Helping my clients get their life back on track resolving tax debts, makes my job incredibly rewarding. That's probably why I enjoy doing taxes so much. I help people save money and solve their tax problems everyday at Optima Tax Relief."
Alisha – Case Manager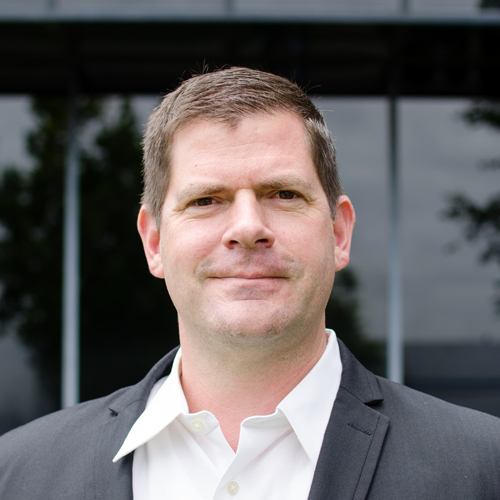 "It's really a great feeling to come to work everyday and know that what I'm doing has such a positive impact on other people's lives. Building bonds with my clients keeps us in touch well after we've accomplished their goal."
Kevin – VP, Sales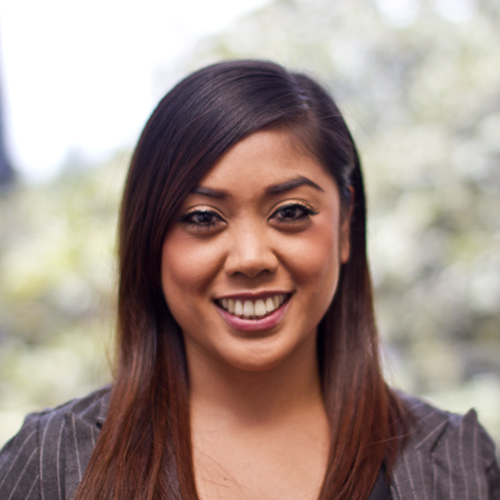 "It's a great feeling when I hear my clients tell me 'Lauren, this is the first time I've slept through the entire night in a long, long time.' Listening to comments like this makes me realize everyday that I'm truly making a difference in someone else's life."
Lauren – Manager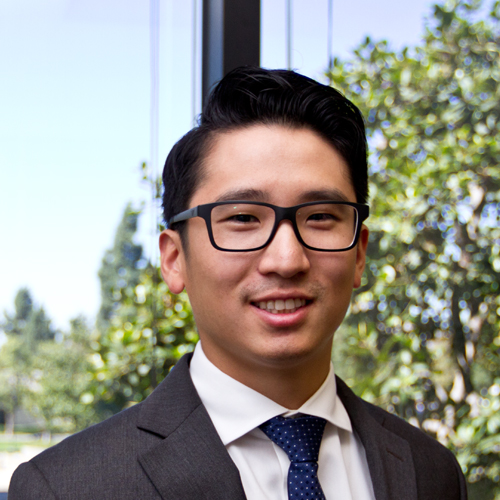 "When someone has the IRS breathing down their neck, the result is typically endless worry and sleepless nights. Therefore, it brings me great joy and satisfaction to get my clients content again, sleeping well, and boldly moving forward."
Phil – Lead Tax Attorney
Our Accreditation

Winner of the Better Business Bureau Torch Award for Ethics
Optima Tax Relief was 2017 winner of the prestigious Torch Award for Ethics awarded by the Better Business Bureau serving San Diego, Orange and Imperial Counties. The BBB bestows this honor to companies that have demonstrated the best practices, leadership, social responsibility and high standards of organizational ethics that benefit their customers, employees, suppliers, shareholders and communities. A tremendous honor that stands as a testament to our unwavering commitment to imbue the highest ethical standards into everything we do.

We Are an A+ BBB Accredited Business
The Better Business Bureau (BBB) is a private, nonprofit organization that provides services and programs to assist consumers and businesses. Optima is a BBB accredited business. This means the BBB has determined that Optima meets BBB accreditation standards, which includes a commitment to make a good faith effort to resolve any consumer complaints. BBB Review

Ranked the #1 Financial Services Company by Inc. Magazine
We're proud to be ranked the #1 fastest-growing financial services company in America by Inc magazine which surveys thousands of companies across the nation to determine their ratings. Our success is a direct result of our adherence to our Core Values, which starts with "Providing excellence for every client, every time. No exceptions. No excuses." Inc.com

Approved Continuing Education Provider
Optima Tax Relief has been approved by the IRS as a Continuing Education Provider. Meaning, our team of tax professionals have a level of tax code expertise that the IRS recognizes as being qualified to provide official educational programs to others. In short, our tax pros have been authorized by the IRS to teach other tax pros how to do things right.

"A" Rating With Business Consumer Alliance
Business Consumer Alliance is a private, non-profit organization developed to monitor and report on the business practices of companies. The broad purpose of BCA is to promote business self regulation. Optima Tax Relief maintains an A-Rating with this independent rating organization. Check Our Report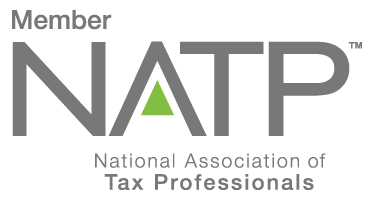 A Proud Member of National Association of Tax Professionals
NATP is the largest organization dedicated 100% to tax professionals and their success. We exist to boost your expertise and credibility through unmatched tax education, industry-leading federal tax research, up-to-the minute tax code insights and services and supplies to support your business. Our members know that through their service to taxpayers, they are putting more good into the world.

Named a "Official "Top Workplace" Honoree"
Optima is an official "Top Workplace" award-winning organization. Awarded by the Orange County Register, in partnership with Workplace Dynamics LLP, a leading organizational health and employee engagement research firm, this honor goes to the top-rated companies in an annual survey that evaluates thousands of companies for their employee culture, satisfaction and social responsibility. We're proud to be a "Top Workplace" recipient. OC Register

"5 Star" Rating With Super Money
SuperMoney.com offers comprehensive personal finance information, powerful tools, and real money experts to help consumers win the fight for financial freedom. By simplifying consumer finance topics such as debt management, tax help, mortgages, and more, SuperMoney.com aims to help their constituents to "Super Power their Finances".

"People Love Us On Yelp" Award
Optima Tax Relief is a recipient of Yelp's "People Love Us On Yelp" Award. Yelp awards this to a selective group of businesses that have received exceptionally positive customer ratings and reviews. Our thanks go out to all of our clients who've shared their appreciation of us on Yelp and other review sites.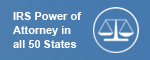 Licensed by the IRS to Practice in All 50 States
We serve taxpayers throughout the entire United States. Our Power of Attorney to represent taxpayers before the IRS is valid in all 50 states. We can also legally represent U.S. taxpayers living abroad. So no matter where you're living, if you owe the IRS back taxes, Optima Tax Relief is ready to help you resolve your tax debt.

Named a "Best Place to Work" by the OCBJ
Every year since our inception, Optima Tax Relief has been named to the Orange County Business Journal's prestigious "Best Places to Work" list. Being a "Best Place to Work" is especially important to us because we know that a happy, thriving staff is critical to ensuring every client receives the world-class service and unbeatable results they deserve. OCBJ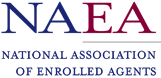 Member of the National Association of Enrolled Agents
Optima Tax Relief is a member of the National Association of Enrolled Agents (NAEA), a leading national organization representing enrolled agents (EAs). Its members are licensed by the U.S. Department of the Treasury to represent taxpayers before all administrative levels of the Internal Revenue Service (IRS), including examination, collection and appeals functions.
Get Tax Help
Let Optima Tax Relief be your guiding light when dealing with the IRS
The IRS is the world's mostpowerful collection agencyand they are ruthless in their efforts. We can help!
Get Tax Help