What is Tax Relief?
Falling behind on tax payments to the IRS is something that millions of Americans have dealt with at one time or another. Owing money to the IRS can be very intimidating, but don't worry and definitely don't lose hope – there is tax relief available. A reputable tax relief company can help you reach a tax relief agreement with the IRS. Using proven strategies, our knowledgeable experts can assist you through tax audits, help reduce your tax debt, and stop wage garnishments and bank levies from happening. In some cases, you may be able to settle tax debts for much less than was originally owed. The tax relief experts at Optima Tax Relief are available to be your dedicated resource to save you the most money while resolving your IRS debt in the shortest amount of time possible.
Our Process

Consultation
100% Free
(Today)

Phase 1: Investigation
Initiate client protection
Establish communication with IRS
Review case summary options
(2-4 weeks)

Phase 2: Resolution
Establish IRS compliance
Achieve best resolution
(3-9 months)

Freedom
Case Closed
(Completed)
Lots of People Get Tax Relief
The tax code is REALLY complicated. So many Americans end up in a situation where we owe more to the IRS than we can afford to pay. Lots of people end up with big debts to the IRS. Now we're in a really tough situation – because the IRS is the world's most powerful collection agency. They can do some scary things like seize your home or bank accounts, garnish your wages, and a bunch of other things that no other collection agency can do. Your options often look something like this: pay the amount in full, or, pay it back over time with interest and penalties.
Tax Relief May Be The Best Option
Do you feel scared? Overwhelmed? That's where we come in. We do this every single day, sending in our licensed professionals and problem solvers to make sure our clients are protected. We've got a two-phase tax relief program that beats anything else in the industry, where we (phase 1) put out any temporary fires, and (phase 2) prepare you for the best possible outcome. And guess what? We LOVE doing this. We're real human beings, who enjoy helping other human beings when they need us the most. So if you're scared, and don't know what to do, check in with us.
Who We Are
Comprised of Tax Professionals with over 25 years of experience, Optima Tax Relief is a full service Tax Resolution firm that can handle almost any IRS or State Tax Issue. Our team is on hand to provide answers for clients impacted by garnishments, bank levies, liens and other challenges.
Learn More
What We Do
Optima Tax Relief specializes in resolving and reducing IRS or State Tax Debt. Our unique "Two Phase" approach is truly revolutionary in the Tax Resolution industry. You will have detailed understanding of your options BEFORE you pay any fees towards resolution services.
Learn More
Trust Us
Optima Tax Relief is committed to providing a safe and secure site that you can trust. We take your privacy seriously and will not share your information.
As Seen On:



Learn More
Guarantee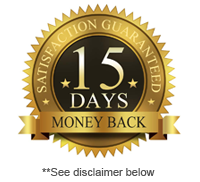 Latest From The Tax Relief Blog
Since its inception in 1861 — as a "temporary" measure to finance the Union's war
If you are eco-conscious, you probably sort your disposables for recycling, wash your clothes in
January 22, 2014
1 Comments
Tax season can be a very confusing and frustrating time for many Americans, especially in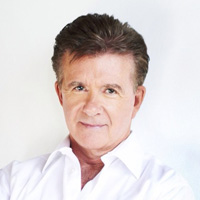 "Hi folks, this is Alan Thicke. And if you're one of the millions of Americans who owes back taxes or if you get nervous when the mail comes, then you've heard…the IRS is cracking down this year…" read more
Get Tax Help
Let Optima Tax Relief be your guiding light when dealing with the IRS
The IRS is the world's most powerful collection agency and they are ruthless in their efforts. We can help!
Get Tax Help