October 4, 2021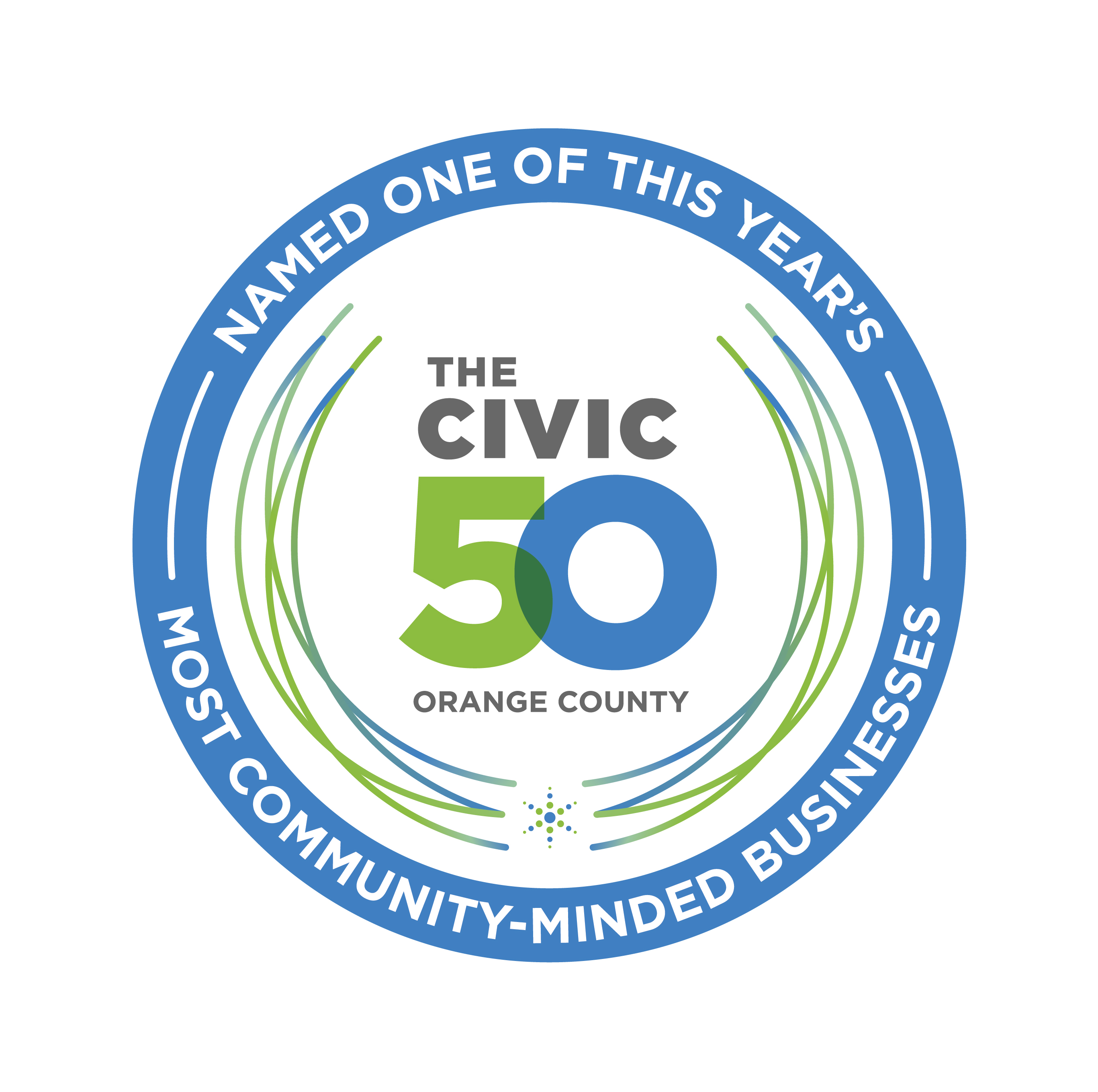 SANTA ANA, CALIF. (PRWEB) SEPTEMBER 30, 2021
Optima Tax Relief has been named an honoree of The Civic 50 Orange County by OneOC and Points of Light, the world's largest organization dedicated to volunteer service. The award recognizes Optima Tax Relief as one of the most community-minded companies in Orange County, California determined by an independently administered and scored survey. The Civic 50 Orange County initiative, modeled after Points of Light's national program, provides a standard for superior corporate citizenship, and showcases how companies can use their time, skills, and resources to drive social impact in their company and communities.
The Civic 50 Orange County honorees were officially recognized at the OneOC Civic 50 Orange County Virtual Reception on September 28th, 2021.
"Our company has always been committed to investing in our community, both in and out of the office," Christine Bui, chief customer officer, said. "Instilling awareness and establishing an efficient path to a charitable lifestyle in our employees is not only rewarding, but necessary; especially during the pandemic."
Bui refers to the Optima employee benefits package—which includes Volunteer Time Off to make giving back during business hours fiscally possible for staff. With 20 hours a year to devote to local nonprofits, community engagement continues to soar as the company grows.
"We are so proud to be recognized as one of the most community-minded companies in OC for the fourth year in a row," CEO David King said. "It was truly remarkable to witness the way our team was able to pivot, and match the increasing need for assistance in our community as a result of the pandemic."
"OneOC is honored to work in partnership with Points of Light to celebrate the most community-minded companies in Orange County, "said Jessi Midstokke, community and corporate development director. Our mission at OneOC is to accelerate nonprofit success and we strongly believe that our corporate community is key to accomplishing this. Our collaboration strengthens not only our mission but enhances the longevity and sustainability of our community."
The Civic 50 Orange County survey is administered by True Impact, a company specializing in helping organizations maximize and measure their social and business value and consists of quantitative and multiple-choice questions that inform scoring process.
For more information about The Civic 50 Orange County and this year's honorees, visit https://oneoc.org/get-involved/community-events/the-civic-50-oc-2021/
# # #
About Optima Tax Relief
Optima Tax Relief is the nation's leading tax resolution firm providing assistance to individuals and businesses struggling with unmanageable IRS and state tax debts. Optima's commitment to delivering unparalleled service and results has transformed the tax resolution industry and earned the company numerous honors, including the Torch Award for Ethics from the Better Business Bureau of San Diego, Orange and Imperial Counties, and Glassdoor's Best Places to Work. Offering full-service tax resolution and employing over 600 professionals, Optima has resolved over a billion dollars in tax debts for their clients, helping their clients achieve a better financial future by making their tax issues a thing of the past.
About OneOC
OneOC is an Orange County based nonprofit organization with the mission of accelerating nonprofit success. We are committed to making nonprofits in Orange County as efficient and effective as they are passionate about their missions. Additionally, OneOC serves as a Management Services Organization, providing solutions and support services to nonprofits and companies, helping them to make greater impact and engage with the community. We proudly build bridges between the public and private sectors to make Orange County a better place for all.
About Points of Light
Points of Light is a global nonprofit organization that inspires, equips, and mobilizes millions of people to take action that changes the world. We envision a world in which every individual discovers the power to make a difference, creating healthy communities in vibrant, participatory societies. Through affiliates in 200 cities across 37 countries, and in partnership with thousands of nonprofits and corporations, Points of Light engages 5 million volunteers in 14 million hours of service each year. We bring the power of people to bear where it's needed most. For more information, go to pointsoflight.org.