July 8, 2022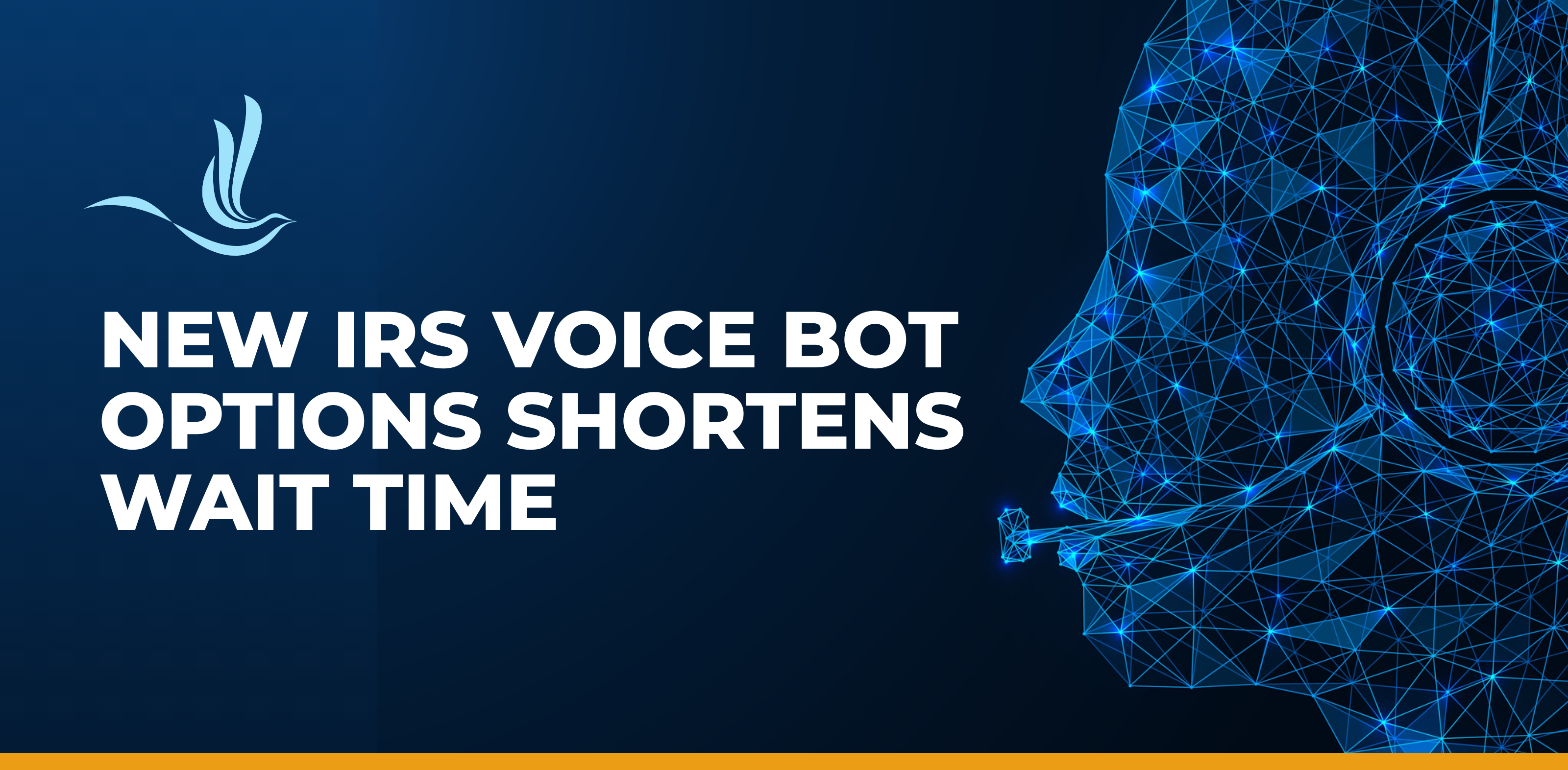 Many taxpayers are hesitant about calling the IRS for several reasons, including the long wait time to speak with a representative. A phone call could take hours that you may not have to spare in your day to get answers to simple questions. The IRS launched what they believe to be the answer to this problem: voice bot options.
How the IRS Voice Bot Works
Generally, voice bots are artificial intelligence that allow callers to interact using verbal responses. Taxpayers with simple questions about payments, notices and other tax related inquiries can now avoid waiting for a live person to become available.
The voice bot offers services in both English and Spanish, aiding a large percentage of Americans.
Which Lines Have a Voice Bot?
While the IRS states that numerous lines now have voice bot options, it seems this feature will best be suited for Automated Collection System toll-free lines, Accounts Management, discussing payment plan options, and frequently asked questions.
So far, the voice bot has answered over 3 million calls. The IRS continues to add functions to help more taxpayers resolve their issues quickly.
Future Voice Bot Enhancements
Upcoming 2022 enhancements for the automated feature includes:
Account and return transcripts
Payment history
Current balance owed
The Economic Impact Payment line will also have responses for frequently asked questions.
Need more assistance?
Optima's tax professionals may be able to assist you with your tax debt and help you reach IRS compliance. Give us a call at (800) 536-0734 for your free consultation today.