September 11, 2019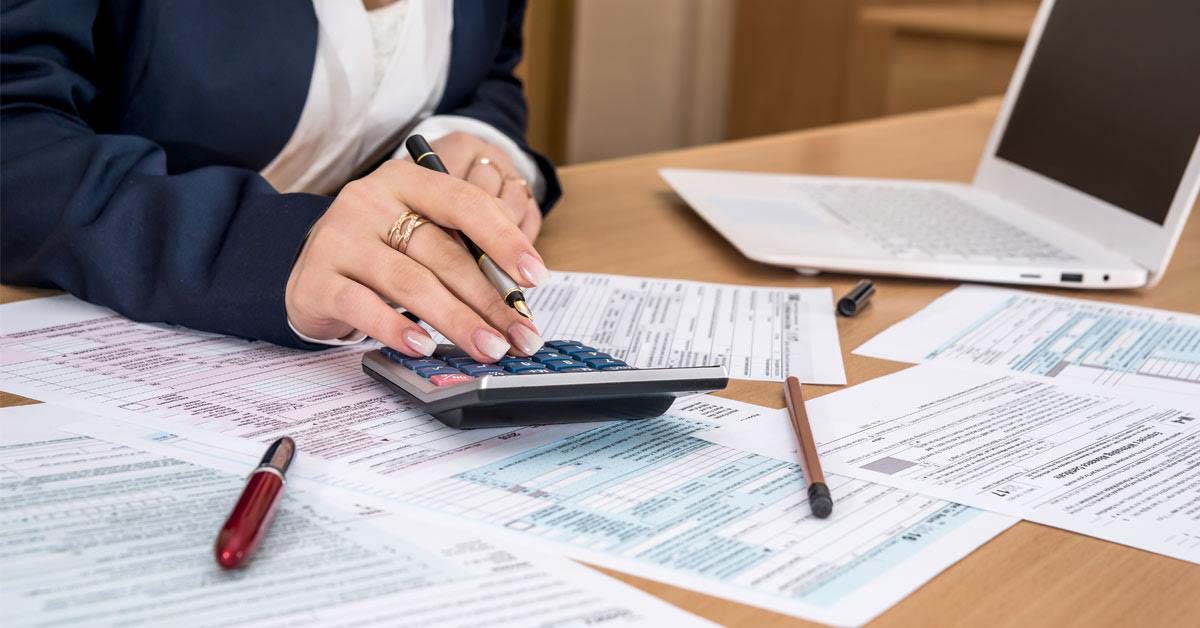 Tax season can be stressful, especially when you're unsure if the information you provided on your tax return was accurate. The IRS encounters errors on a regular basis, often causing delays when processing your tax return or sending your tax refund on time. There are many of these common mistakes taxpayers make when filing their tax returns that lead to these delays. Here are some ways you can avoid those mistakes and ensure that when you file, you file properly.
Make sure to include all income on your tax return
Many taxpayers underreport their income. This is usually an innocent oversight, such as forgetting to include income from rental property, retirement income, 1099 income, stocks, or other supplementary incomes. It's important to remember that your income is directly reported to the IRS, so accidentally leaving out any source of income could leave you at risk to be audited. Reporting all income when filing your taxes is necessary for your tax return to properly process and be accepted with the IRS.
Choosing the right filing status
Failing to select the correct filing status on your tax return could potentially cause future tax problems. For example, some married taxpayers will choose to file single when they should have chosen between Married Filing Separate or Married Filing Joint. This could raise a red flag with the IRS if a person repeatedly selects the wrong filing status. Don't forget – if you are married but living separately, you can still claim single on your tax return.
Know who you can claim on your tax return
Claiming ineligible dependents on a tax return could also signal a red flag with the IRS. The IRS will only allow you to claim dependents if you are supporting the person that is being claimed and may even ask you to provide substantiation to prove it. Make sure to keep any receipts as proof, because if you are audited and you cannot provide supporting documentation, penalties and interest will be added to whatever balance may be owed – or even be deducted from your refund.
Double-check your tax return
Make sure to never use anything but your full name when filing your taxes. Using a nickname could cause your tax return to be rejected or in a worst-case scenario; the IRS could consider it identity theft if you file your return with your full name the following year. Some other common mistakes that could be avoided by simply double-checking the information provided include, failing to sign your tax return when mailing it off to the IRS or placing incorrect bank account numbers on your return. While these mistakes may seem minor and relatively insignificant, they can cause major problems for your tax returns for years to come.
Always be mindful of how you are filing your taxes and make sure to check your tax return for accuracy before sending it to the IRS. Taking just a few minutes to verify your work can prevent these simple mistakes, and help you get the most out of your tax return.
Optima Tax Relief provides assistance to individuals struggling with unmanageable IRS tax burdens. To assess your tax situation and determine if you qualify for tax relief, contact us for a free consultation.