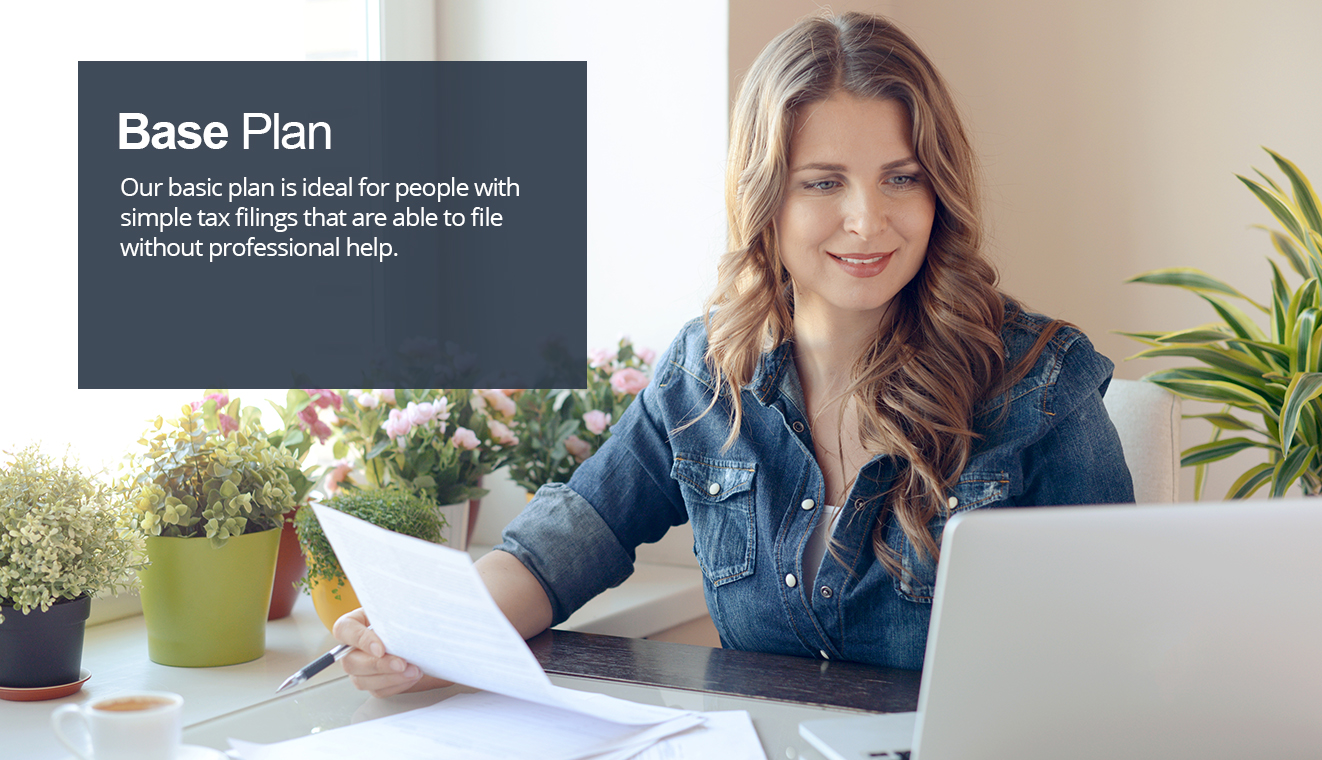 Base Plan
Our Base Plan provides peace of mind with IRS collection monitoring, tax withholding analysis, and is ideal for people with simple tax filings that are able to file without professional help.
IRS Collection Monitoring
The IRS is an incredibly powerful collection agency, with the power to garnish your wages and seize your home. By monitoring your IRS compliance, we can notify you of any pending collection action before you suffer the financial consequences.
IRS Balance Monitoring
If you have an outstanding balance with the IRS, our team will monitor your tax balance. Through our proprietary technology, we are able to gain access to any changes to your tax balance. This information will be in your monthly report, saving you the hassle of contacting the IRS on your own.
Access to Optima Tax Express System
You will gain access to Optima Tax Express which will allow you to file your own State and Federal Return, free of charge, for the current taxable year. In order to file your return, you will need a 16 digit specialized offer code each time you would like to file. Limit 1 per client.
Discounted Tax Resolution Fees
The plan is meant to protect you from IRS collection actions. Should you fall out of compliance, you will qualify for Optima's industry-leading resolution services at a discounted rate.
Tax Withholding Analysis
Are you leaving extra money on the table? A tax withholding analysis ensures that you pay only the minimum amount, and not a penny more. As an added bonus, we will examine any past returns you would like for us to review to ensure you have not left any money on the table.
CALL (800) 631-5331 TO GET PROTECTED