May 15, 2015
If you cannot pay the full amount of taxes you owe, don't panic. You should file your 2014 tax return on time and pay as much as possible. This will help reduce the penalties and interest that may result from a late tax payment. If you can't afford to pay what you owe in full, there are available alternatives.
Payment Plans
A payment plan may be an option. You can request a short-term payment plan up to 120-days. There is no user fee for a short-payment plan.
You can also request a longer term monthly payment agreement. A one-time $120 user fee applies to monthly payment plans; the fee is reduced to $52 if you make your payments by direct debit.
Individual taxpayers who owe more than $50,000 and businesses that owe more than $25,000 are required to submit a financial statement with their request for a payment plan.
Offer in Compromise
An Offer in Compromise is an agreement between you and the IRS to settle your tax debt for less than the full amount you owe. The offer program provides eligible taxpayers with a path toward paying off their tax debt and getting a "fresh start." Not everyone will qualify for an offer. Use the IRS Offer in Compromise Pre-Qualifier Tool to see if the Offer program is right for you.
Other Options
If you do not find an option that works for you, other alternatives, including a temporary suspension of IRS collection efforts, may be available. Contact the IRS immediately to discuss these other options.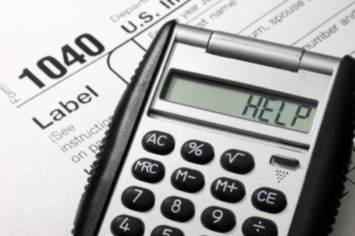 Regardless of which option you choose, it is important to know that the IRS has a minimum of 10 years to collect your taxes from the date they were assessed. Many people don't know that there are ways this time period can be suspended. For example, by law, the time to collect may be suspended while the IRS is considering your request for an Installment Agreement or Offer in Compromise. If your request is rejected, they will suspend collection for another 30 days, as well as during any period the Appeals Office is considering your appeal request.
If you live outside the U.S. continuously for at least 6 months collection will be suspended while you're outside the country. Should you be in the middle of a bankruptcy, there is an automatic suspension for a time period because of the automatic stay plus 6 months. Also, if you request a Collection Due Process hearing, collection will be suspended from the date of your request until a Notice of Determination is issued or the Tax Court's decision is final.