EXTEND & ANALYZE

Free Tax Filing Extension
File your FREE tax filing extension with
just a few clicks.

IRS Notice Analyzer
Analyze IRS notices to measure the
severity of your tax situation.
FREE TAX FILING
EXTENSION†
You'll want to act quickly to get ahead of the fast-approaching tax deadline, but the good news is that we'll now be accepting extensions through May 15th. This tax extension gives you an additional five months to file your federal tax return. Download our app to quickly submit your free IRS tax filing extension from any mobile device.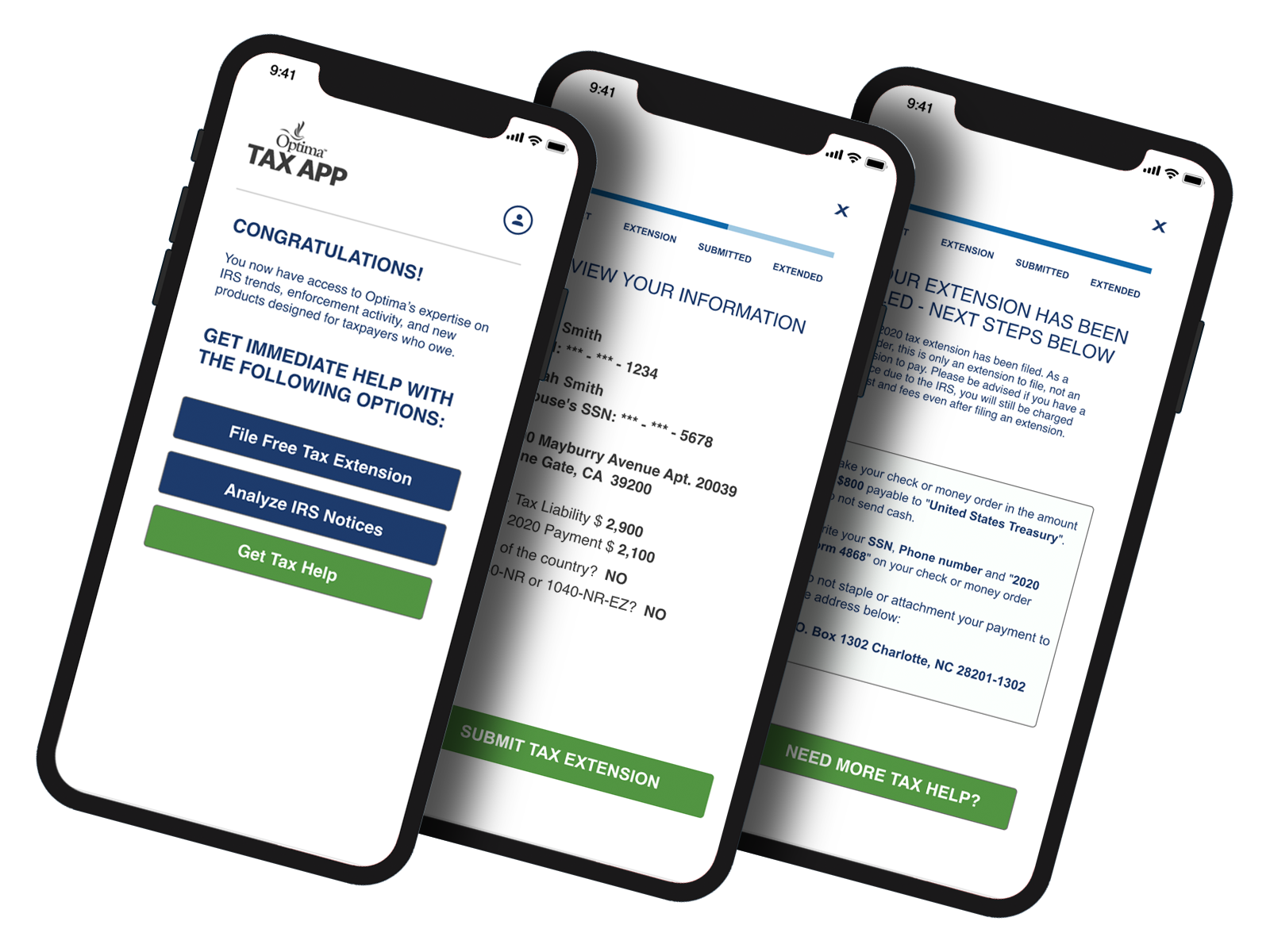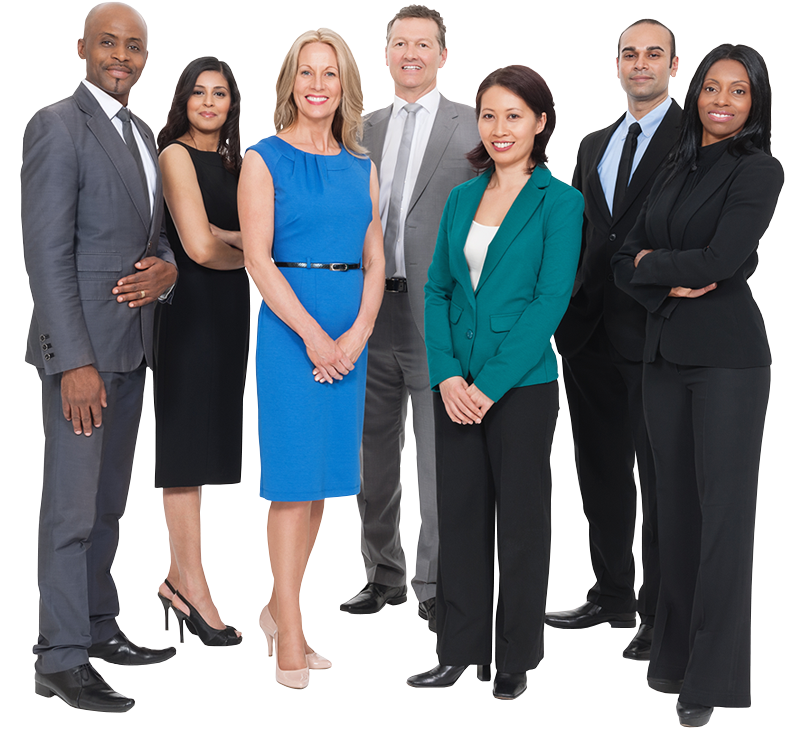 BONUS FEATURE†††
Optima TAX APP also gives you direct access to our award-winning team of tax professionals. If you still need help after downloading the app and analyzing your IRS notice, a free consultation is just a click away!
Watch Our
VIDEO OVERVIEW
Using Optima TAX APP is a snap! How easy?
Check out this video.

Even More
COMING SOON
The IRS Notice Analyzer and the Free Tax Extension are the first of many features to come. Stay tuned for more updates on the Optima TAX APP, the tax app for people who owe.
†Filing for a tax extension must be done prior to the tax filing due date. Filing an extension is not an extension to pay. Please be advised if you have a balance due to the IRS, you will still be charged interest and fees even after filing an extension.
††Your wireless carrier may charge a fee for data usage to download and use the app.
†††Downloading and using the OptimaTM TAX APP does not create a client relationship between the app user and Optima Tax. Optima Tax offers a free consultation to consider enrollment into Optima's resolution services program. There is an enrollment fee if you choose to enroll into Optima Tax's resolution services.
​