March 15, 2017
Cheers to the completion of another successful food drive supporting the Second Harvest Food Bank of Orange County! Our staff set an all-time record by donating 3,500 pounds of food and household supplies, beating the previous record of 2,000 pounds set by our staff last year.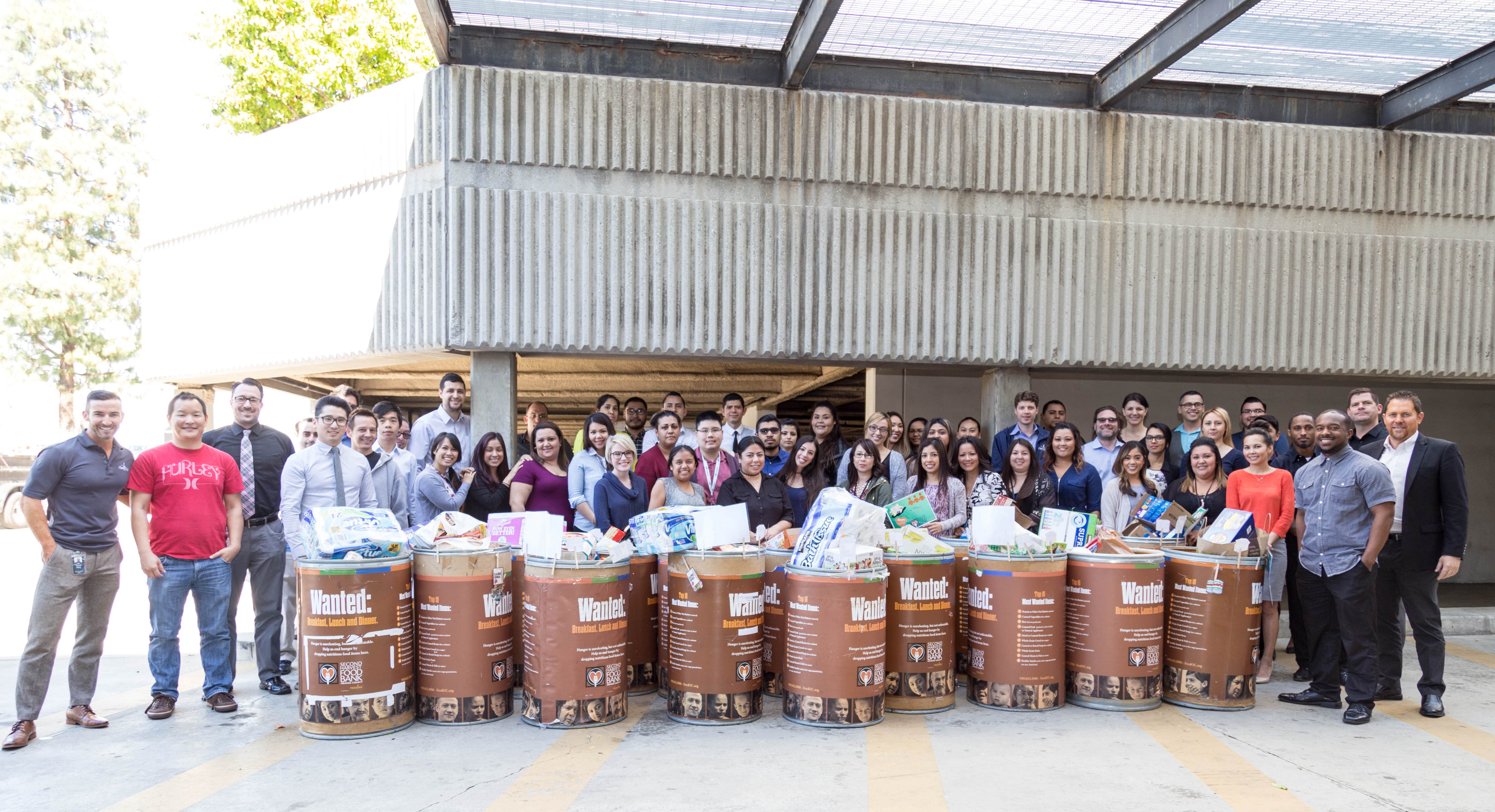 The wonderful people at Second Harvest informed us that our donation will provide for over 2,800 meals! We're truly honored to be able to partner with Second Harvest to make this food drive an annual tradition and an important part of our culture at Optima.
Of course, our donation is just a drop in the bucket when compared to the enormity of Second Harvest's mission. In Orange County alone, Second Harvest serves over 300,000 people, a third of which are children, who struggle with food insecurity. To learn more about their amazing organization and how you can help support them in their fight to end hunger here in Orange County, visit Second Harvest's website at feedoc.org and be sure to "like" them on Facebook at facebook.com/SecondHarvestFoodBankOC/. There you'll see the vital programs they run, such as the Kids Café Program, the School Pantry Program, the Senior Grocery Program and much more.
And if you live outside Orange County and want to support the local food banks near you, simply visit feedingamerica.org. There you can look up the non-profits and food banks that are doing this important work in your community. Together we can end hunger!