March 12, 2021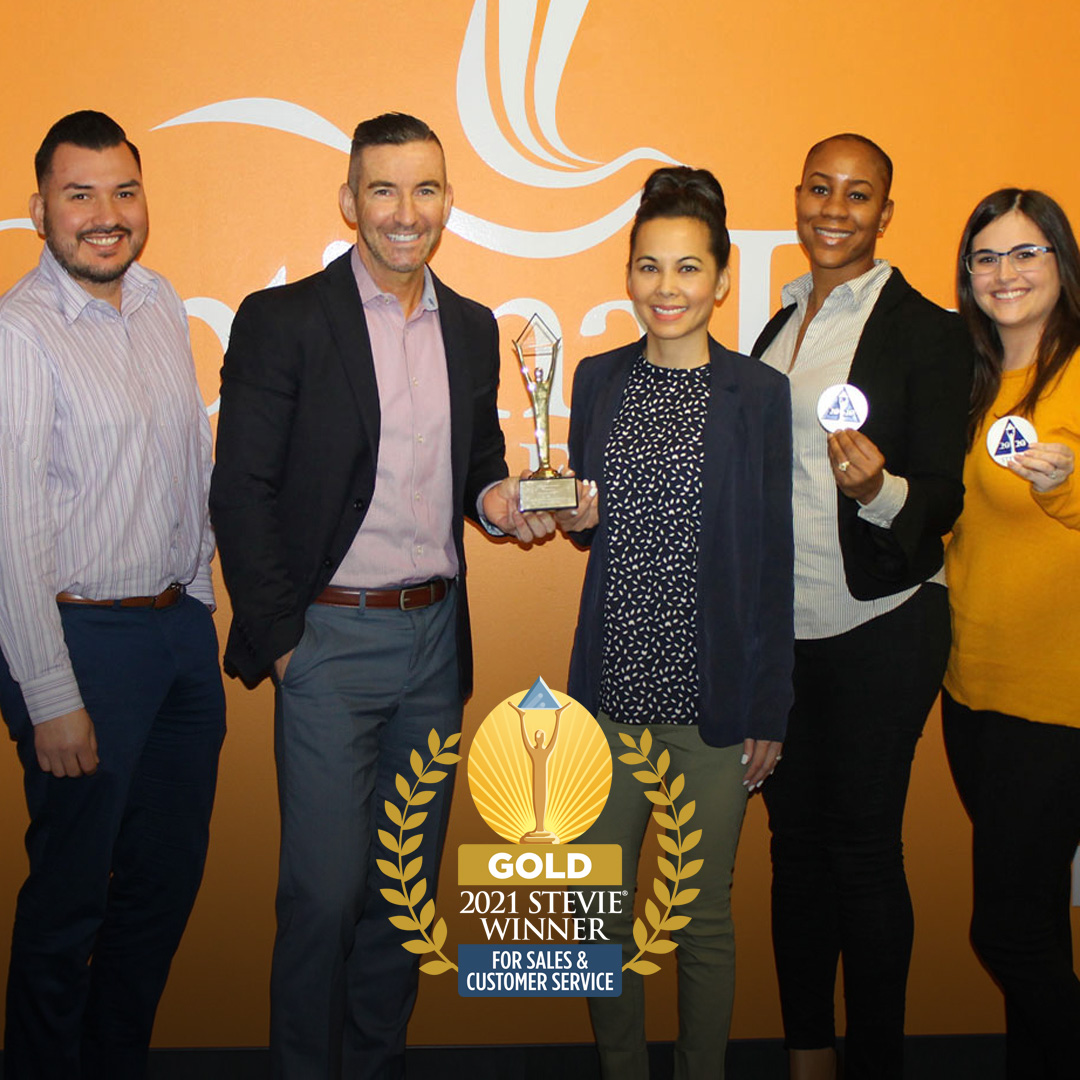 Optima was the recipient of four Stevie Awards for Sales & Customer Service for the second year in a row. In the financial category, Optima received a Gold Stevie Award for Front-Line Customer Service Team of the Year, a Silver Stevie Award for Customer Service Department of the Year, and a Bronze Stevie Award for Best Use of Technology in Customer Service. Optima's extraordinary customer service during the pandemic was also recognized, with the company's COVID-19 response earning a Bronze Stevie Award for Most Valuable Response by a Customer Service Team.
"These awards are a testament to the dedication of our staff," said Christine Bui, Chief Customer Officer for Optima Tax Relief. "Providing unparalleled client care is a foundational principle at Optima. And this year, our team's unwavering commitment was particularly evident – and was greatly appreciated by our clients. Throughout the pandemic, our employees innovated and invested the extra efforts needed to ensure that service to our clients did not wane."
More than 2,300 organizations from every industry were nominated for this year's awards. Businesses that received the award, were reviewed by over 160 professionals worldwide who scored them from nine specialized judging committees.
"It's an honor to see our team recognized as a customer service leader in financial services for the second year running," said Optima CEO David King. "Our clients needed care and compassion more than ever over the last twelve months, and this award validates their commitment."
Optima joins a prestigious list of honorees, with past Stevie Award winners including Acer Inc., Apple, BASF, BT, Ford Motor Company, ING, Procter & Gamble, Roche Group, and Samsung, among many others. The 2021 Awards for Sales & Customer Service will be presented in a virtual ceremony on Wednesday, April 14.
More information at: https://www.prweb.com/releases/optima_tax_relief_wins_four_stevie_awards_for_exceptional_customer_service_for_second_consecutive_year/prweb17789454.htm