February 12, 2015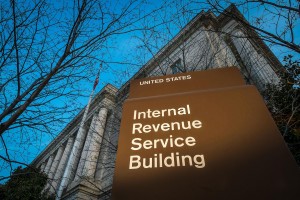 This coming week which includes the Presidents Day holiday, is traditionally one of the busiest periods of the year for the IRS, with long wait times for individuals attempting to contact the IRS by phone. This year promises to be no exception. If anything, wait times should be even longer, if an earlier report from the IRS Taxpayer Advocate is to be believed.
Potential Long Telephone Hold Times For Taxpayers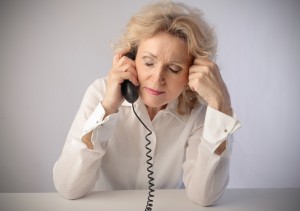 According to the report, the IRS has been severely hampered in its ability to respond to telephone inquires from taxpayers due to cuts mandated by the sequester. Coupled with the expected surge in phone calls during the Presidents Day holiday period, the result could be extremely long waits for anyone hoping to reach an IRS agent by phone. The advice from the IRS is simple: don't call us.
Instead, the IRS advises taxpayers that many of the answers they seek are available through the IRS.gov website, which operates 24/7 with no holds and no waiting. In fact, the IRS.gov website contains a wealth of information on subjects ranging from tax refunds to resolving overdue tax bills. The following list includes topics covered by IRS.gov. By checking out its resources, including 1040 Central and the IRS Services guide, you may save yourself from the frustrating experience of waiting, and waiting — and waiting – to attempt to reach an IRS agent by phone.
Where's My Refund?  

If it's been less than 21 days since you filed your federal income tax return, don't expect an IRS representative to respond to inquiries concerning the status of your refund. Instead check out the Where's My Refund tool on IRS.gov or via the free IRS2Go Smartphone app, available for iOS and Android mobile devices. Plug in info on your current, pending refund to obtain its current status. Status updates for "Where's My Refund?" occur once every 24 hours, usually overnight, so checking once each day is sufficient.
No W-2? Try This Before Calling The IRS
By law, employers are required to supply workers with W-2 forms on or before January 31 each year. If you haven't received yours by the middle of February, check with your employer to determine if your correct mailing address is on file. If appeals to your employer don't yield your W-2 form, by all means, contact the IRS, which will issue a letter to your employer. But it's best to wait until after the Presidents' Day rush if possible. In the meantime, you can begin working on your tax return by using information from your final pay stub from 2014.
Need Help Preparing Your Tax Return? Volunteers And Free File Have Your Back
If you're tearing your hair out trying to complete your tax return, but cannot afford a commercial tax preparer, don't despair. Check out IRS.gov for a listing of volunteer tax assistance available to low income taxpayers and seniors. The Volunteer Income Tax Assistance (VITA) program provides assistance to taxpayers with income of 53,000 dollars or less, disabled individuals, seniors and taxpayers with limited or no English speaking ability. The Tax Counseling for the Elderly (TCE) provides assistance to all taxpayers, especially seniors age 60 or older, who have questions about pensions and retirement-related issues. Information on both programs is available through IRS.gov.
Can't Pay Your Tax Bill? Don't Panic
Individual taxpayers who owe 50,000 dollars or less or businesses that owe 25,000 dollars or less in combined taxes, penalties and interest are eligible to establish an installment agreement through the Online Payment Arrangement Application available on the IRS.gov website. The fee for establishing an installment agreement is 52 dollars for direct debit, 120 dollars for standard or payroll deductions or 43 dollars for low income taxpayers. The system is available from Monday through Friday from 6:00 a.m. to 12:30 a.m., Saturday from 6:00 a.m. to 10:00 p.m. and on Sunday from 6 p.m. to Midnight. All times listed are Eastern Time.
If you don't qualify to apply online, you can still request an installment agreement by completing Form 9465 – Installment Agreement Request and Form 433-F – Collection Information Statement. Submit the complete forms, along with the fee by mail. You can also contact the IRS by phone at 1-800-829-4933, but again, it's best to wait until after the holiday period to make the call. Even then, expect a lengthy wait.
If you wish to establish an Offer in Compromise, the process is more complex. But you can determine whether you should even undertake the effort by utilizing the Offer in Compromise Qualifier available through the IRS.gov website. Bear in mind that even if the results indicate that you may be eligible, there is no guarantee that an Offer in Compromise will be approved.
Missing Tax Return? Request A Copy Or A Tax Transcript Online

If you are missing crucial information from a prior year tax return, you can request a replacement copy from the IRS by submitting Form 4506 – for a cool 50 dollar fee, not to mention a lengthy wait of up to 75 calendar days before your request is processed. Ouch. If you need an actual photocopy of your return, you'll have to bite the bullet and pay the price.
But in many cases, you can obtain the same information from a tax transcript — for no charge and on the spot via IRS.gov or the IRS2Go app. You can also go the old-school route and submit Form 4506-T by mail. Expect to wait five to 10 calendar days for your transcript to arrive. The following list indicates the types of transcripts that are available.
Tax Return Transcript: Available online and by mail, a Tax Return Transcript includes most of the information from Form 1040-EZ, Form 1040-A and Form 1040. A Tax Return Transcript is usually sufficient for applications from mortgages lenders and commercial student loans.
Tax Account Transcript: Available online and by mail, a Tax Account Transcript includes basic information such as return type, marital status, adjusted gross income, taxable income, credits and payments. It also indicates estimated payments or prior year overpayments applied to the current year tax return.
Record of Account Transcript: Available only online, a Record of Account Transcript combines information from the Tax Return Transcript and the Tax Account Transcript.
Wage and Income Transcript: Available only online, a Wage and Income Transcript includes income date from W-2s, Form 1099 and Form 1098. Information for the current year is generally not available before July.
Verification of Non Filing Letter: Available only online, a Verification of Non Filing Letter only indicates that you did not file a federal tax return for a particular year, not whether or not you are required to file a return for that year. Verification of Non Filing Letters for the current year are only available after July 15.
Have General Tax Related Questions? Check Out Publication 17, Tele-Tax Or The Tax Map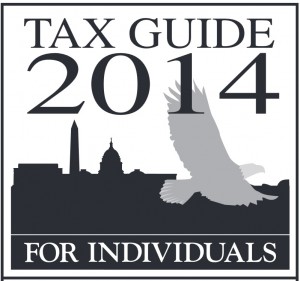 Publication 17, published annually, is a searchable income tax guide that addresses questions such as who can be claimed as a dependent or whether you are eligible for the Earned Income Tax Credit. The Tax Map allows keyword searches for single-topic queries. The Tele-Tax line (1-800-829-4477) provides recorded information on a range of tax topics 24/7, with no wait.
Make IRS.gov Your Go-To Site For Tax-Related Information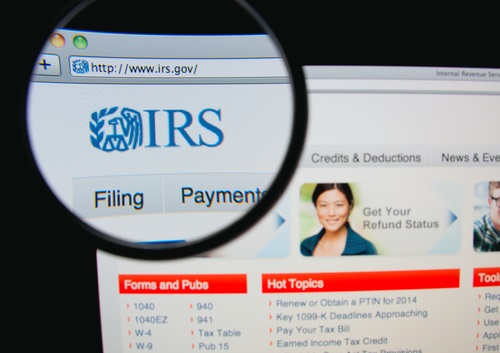 As the above list indicates, IRS.gov is a rich resource of information and assistance. Content on the site is updated frequently, including download links for nearly all the forms needed to file tax returns and carry out tax-related functions. You can resolve many of your tax-related issues efficiently by utilizing the tools available. If your questions aren't answered there, you can always consult one of the experts at Optima Tax Relief to resolve your tax-related issues.