April 10, 2015
The Internal Revenue Service reminds taxpayers that they will see some new things on their 2014 tax return involving the new health care law, also known as the Affordable Care Act or ACA.
What Is It?
Under the ACA Individual Shared Responsibility Provision, taxpayers are required to obtain and pay for qualifying health care coverage throughout the year. If the taxpayer does not obtain this coverage or fails to pay the monthly premiums, they will be required to pay a tax penalty when they file their tax returns.
Who Is Eligible?
Some taxpayers may qualify for an exemption from this requirement if they fall into one or more of the approved exemption categories. These exemptions may be made for a variety of reasons including when affordable coverage is not available, when a taxpayer had a coverage gap of less than three calendar months, or if they are low income and their state did not expand Medicaid.
To complicate matters further, some taxpayers may have coverage or qualify an exemption during some months, and owe a payment for other months.
If you were without qualifying health coverage for any period of time during 2014, you should determine if you qualify for a health coverage exemption. If you qualify for an exemption, you will not have to make the individual shared responsibility payment for that month.
An exemption tool is available at HealthCare.gov to help determine if you qualify.
The following is a list of the most common health coverage exemptions currently in place: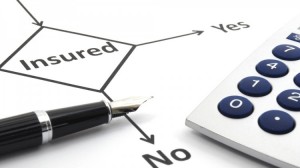 Unaffordable Coverage: You may qualify for this exemption if your available health care coverage is considered unaffordable. Coverage is considered unaffordable if the lowest amount you would have paid for available employer-sponsored coverage or for coverage through the Marketplace is more than eight percent of your household income for the year.
Short Coverage Gap: You may qualify for this exemption if you went without coverage for less than three consecutive months during the year.
General Hardship: You may qualify for this exemption if you experienced circumstances that prevented you from obtaining coverage under a qualified health plan, including, but not limited to, homelessness, eviction, foreclosure, domestic violence, death of a close family member, or unpaid medical bills.
Income Below The Return Filing Threshold: You may qualify for this exemption if your household income or gross income is below your minimum threshold for filing a tax return.
Resident Of A State That Did Not Expand Medicaid: You may qualify for this exemption If you are determined ineligible for Medicaid solely because the State in which you live does not participate in Medicaid expansion under the Affordable Care Act. Also, if your household income is below 138 percent of the federal poverty line for your family size and at any time in 2014 you lived in a state that does not participate in Medicaid expansion, you may be eligible for this exemption.
Certain Non-citizens: Individuals who are not U.S. citizens or nationals and are not lawfully present in the United States are exempt from the individual shared responsibility provision. For this purpose, an immigrant with Deferred Action for Childhood Arrivals (DACA) status is considered not lawfully present and therefore is eligible for this exemption. An individual may qualify for this exemption even if he or she has a social security number (SSN).
Members Of Indian Tribes: You may qualify for this exemption If you are a member of a federally-recognized Indian tribe, including an Alaska Native Claims Settlement Act Corporation Shareholder, or if you were otherwise eligible for services through an Indian health care provider or the Indian Health Service.
How To Claim An Exemption
While you can claim most exemptions on your tax return, some exemptions require you to apply for the exemption through the Health Insurance Marketplace. No matter where an exemption is obtained, it will be reported or claimed on Form 8965, Health Coverage Exemptions.