July 23, 2015
During this year's tax filing season, the IRS processed 126.1 million individual federal income tax returns and issued 91.8 million refunds, compared with 125.6 million income tax returns processed and 94.8 million refunds issued the previous year. Taxpayers also received larger refunds from the IRS in 2015
– averaging $2,711 compared with an average refund of $2,686 last year.
However, many taxpayers faced significant challenges in filing their returns due to new filing requirements related to the Affordable Care Act and other changes in the tax code. Unfortunately, millions of taxpayers who attempted to contact the IRS by telephone for assistance with their tax returns encountered long wait times. Nearly 9 million taxpayers who called the IRS seeking assistance encountered a dial tone instead.
New Challenges, Less Funding
In her mid-year report to Congress, National Taxpayer Advocate Nina E. Olson declared that the IRS generally had a successful tax filing season for 2015, at least for taxpayers who were able to file their own returns without assistance from the IRS. This was despite the fact that the IRS was forced to operate with a budget about 17 percent smaller than the allotted funds for fiscal year 2010 – when adjusted for inflation. In addition, the 2015 tax filing season was the first to occur after the full implementation of the ACA. In 2015, the IRS also began implementing major portions of the Foreign Account Tax Compliance Act (FATCA).
"Courtesy Disconnects"
During the busiest periods of the tax filing season, the IRS switchboard can become overloaded. During such periods, taxpayers could be subjected to what is known as a "courtesy disconnect" – essentially having their calls disconnected without being answered. In 2014, the IRS executed about 544,000 "courtesy disconnects." During the 2015 tax filing season that number shot up to an eye popping 8.8 million, an increase of more than 1500 percent over the previous year.
In her report, Olson wrote "For the segment of taxpayers who required help from the IRS, the (2015) filing season was by far the worst in memory."
More Calls Dialed, Fewer Answered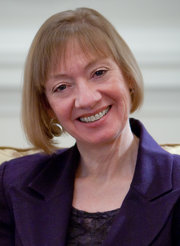 According to Olson's most recent report, taxpayer calls referred to telephone agents increased by 41 percent during the most recent tax filing season, with an average call duration 10 percent longer than the year before. The number of calls actually answered by IRS agents plunged by 26 percent – only 37 percent of all telephone calls placed by taxpayers, with an average hold time of 23 minutes. This is in sharp contrast to the 2014 tax filing season, when the IRS answered 71 percent of calls from taxpayers, with an average hold time of 14 minutes.
Only 39 percent of calls placed to the National Taxpayer Advocate toll-free hotline were answered by the IRS, with an average wait time of 19 minutes. About 45 percent of calls placed by practitioners to the Practitioner Priority line were answered by the IRS, with hold times averaging an astonishing 45 minutes. The news was worse concerning calls from taxpayers who called the IRS after being notified that their tax returns had been blocked by the Taxpayer Protection Program because of suspected identity theft. Only 17 percent of those calls were answered by the IRS, with an average hold time of 28 minutes. For three consecutive weeks during the tax filing season, the IRS answered fewer than 10 percent of such calls.
Rethinking the IRS Mission
Much of the blame for this sharp decline in service can be attributed to cuts imposed by Congress on the IRS' operating budget. But the IRS also bears some responsibility. For instance, IRS Taxpayer Assistance Centers and outlet partners such as local libraries and post offices did not receive paper forms until February 28. Facilities that ran out of forms could not order more – and many outlets never offered paper forms at all. Such limited availability of paper forms hampered taxpayers with limited access to personal computers or the Internet, many of whom traditionally collect significant tax refunds.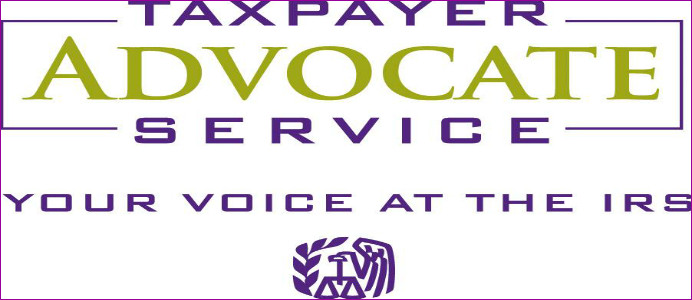 Olson also cited continued IRS emphasis on enforcement and ensuring compliance instead of providing customer service as a contributing factor to the agency's woes. Despite occasional splashy headlines generated by prosecution of big-time tax cheats, less than 2 percent of all revenues collected by the IRS are gained through enforcement efforts. The remaining 98 percent of tax revenues are paid voluntarily – and in timely fashion. According to Olson's report, focusing the limited resources of the IRS on snaring tax cheats makes it more difficult for honest taxpayers to navigate the system. The effort could actually be detrimental to the overall efficiency of the operation of the IRS.
"This focus has all sorts of consequences for the vast majority of taxpayers who are willing to comply, not the least of which is that they bear an increased burden in navigating processes designed for evaders. That is unwise, counterproductive, and expensive," Olson wrote.
The IRS Response
Volume 2 of the 2015 Taxpayer Advocate's report includes IRS responses to the Taxpayer Advocate's 2014 report, along with additional comments. The 2014 report made 93 recommendations. According to the IRS, 45 of those recommendations have been or will be implemented, although additional resources would be required to fulfill some of the recommendations. With luck, taxpayers seeking assistance during the 2016 tax return season will receive answers – rather than a dial tone.