May 29, 2015
As taxpayers are aware, charitable donations are deductible. Information concerning charitable giving has been provided directly from the Internal Revenue Service (IRS) and is included below.
Rules for Giving
A full discussion of the rules for charitable contributions is contained in Publication 526, which is available on the IRS website. It's a good idea to read this information before making year-end charitable deductions and prior to claiming deductions for charitable giving on your 2014 federal income tax return. It's especially important to understand the rules concerning cash and non-cash donations, including calculating the value of your gift.
For tax filers completing their own returns, it's essential to read  Publication 561 to learn how to determine valuation for non-cash gifts, preferably before you have made the gift.  The IRS has provided several tips to making charitable donations.
A Few Tips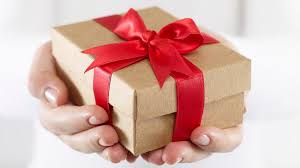 These are a few guidelines the IRS is providing before you fill out Schedule A and the section for charitable donations:
* Not all charities are created equal! Both qualified and unqualified charities exist. A list of qualified charities is available on the IRS website. The IRS cautions taxpayers that  "sounding like" a viable charity does not qualify a charity.
* You can deduct contributions to churches, synagogues, temples, mosques and government agencies even if they do not appear on the list of qualified charities.
* Cash donations and gifts are those paid in cash, but also by check, fund transfer, payroll deduction and credit card. The bank record or letter from the recipient provides sufficient documentation to fulfill the IRS requirement for maintaining records for claiming charitable cash deductions on your federal income tax return.
* Donations of household items (furniture, electronics, appliances, linens, window treatments, draperies, area rugs, etc) are deductible ONLY if they are in reasonably good shape. Non-cash donations valued at  more than $500, must be verified with a qualified appraisal retained with your tax records.
* Receiving charities should provide a thank-you letter for each contribution (money or property) of $250 or more. If the charity does not voluntarily supply such a letter, request one.
* Donations of airplanes, boats and cars are subject to specific rules. Check the IRS website for details  (www.irs.gov) and additional pertinent information.
It's unlikely that the IRS would challenge your return solely on the basis of charitable deductions totaling less than four figures. Nonetheless, following these tips will help to keep you on the right side of filing guidelines — regardless of the size(s) of your donation(s).