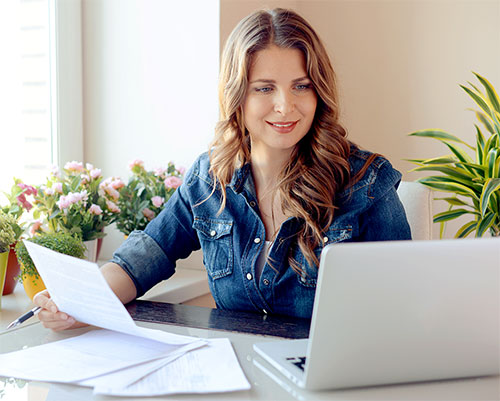 Spring is in full swing with its longer and sunnier days, and for many people, it is time for the annual spring cleaning to disentangle their homes from the build-up of wintertime clutter. However, much of that "clutter" can be pure gold for an identity thief. Junk mail such as credit card offers and unsolicited loan pre-approvals are chock full of valuable information about finances and lifestyle. Virtual clutter is also a target – unsecured and unorganized computer and smart phone data can be mined.
Minimize identity theft risk this spring with these easy tips:
Paperwork. Decide which documents need to be saved and then file them in a secure location. Unwanted items that contain personal information should be shredded, including receipts, bank and credit card statements, credit card offers, medical records, and health insurance statements.
Computers. Organize personal information and documents into password-protected folders. When deleting old or unneeded files, make sure to regularly empty the computer's recycle bin. Ensure that all anti-virus software is up-to-date and run a full scan to ensure that the computer is free of viruses and malicious software.
Smartphone. Enable the phone's password-protection features and only use secure networks, especially when using online banking or other apps that transmit sensitive information. When upgrading to a new device, wipe the old phone's memory and restore to factory settings.
Wallet and Purses. Shred old receipts and outdated credit cards. Remove everything that isn't necessary on a day-to-day basis – especially a Social Security card.
This spring, you can make sure you're keeping your identity as clean and secure as possible by enrolling in Optima's ID Protection Plan at optimatax.idprotectiononline.com.